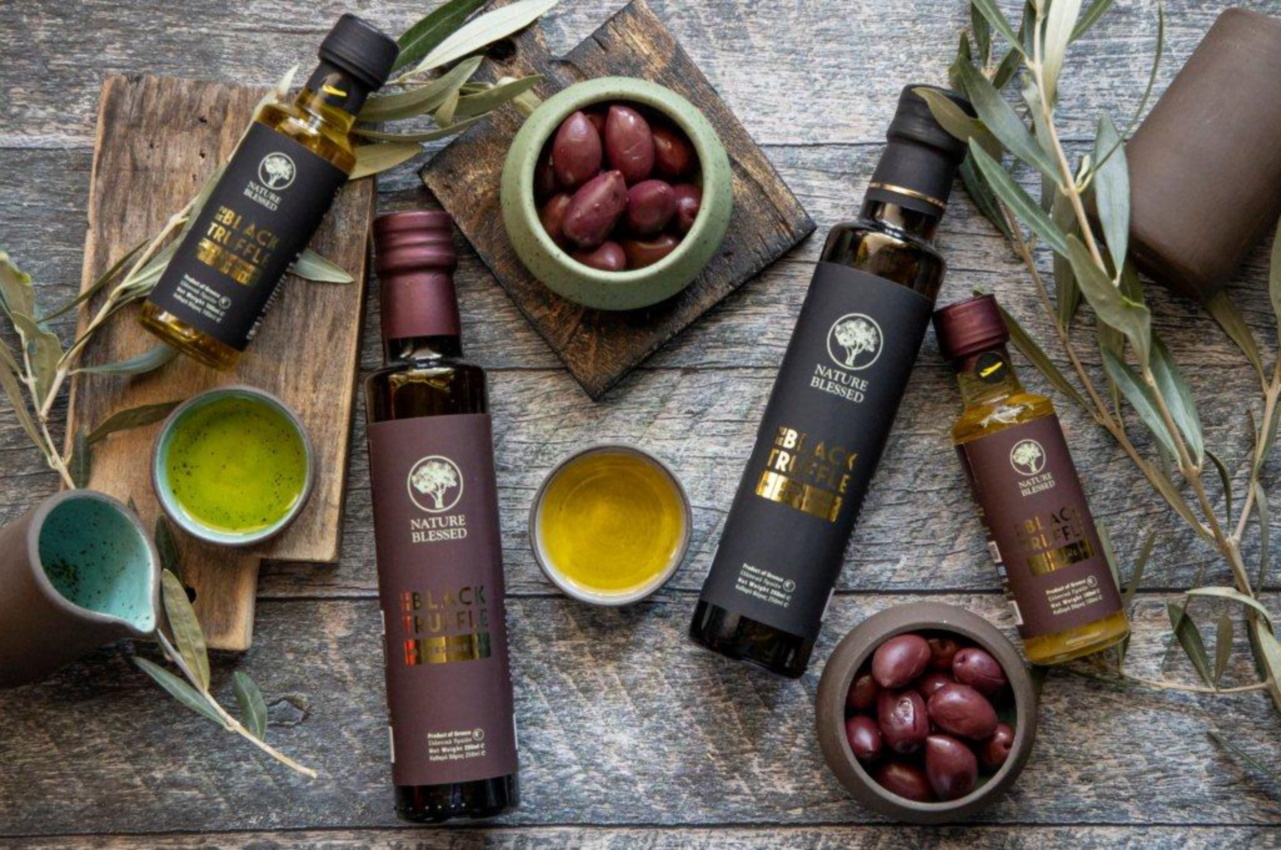 Nature Blessed with Black Truffle
IDENTITY OF CONDIMENTS WITH BLACK TRUFFLE
The black truffle is a species of truffle native to Southern Europe. It is one of the most expensive edible fungi in the world and we we find it in the ground with the help of trained dogs and pigs, for its hunting. The truffle thrives in forests where there are, among other trees, oaks, lindens, beeches. Alkaline soil (not acidic) is a must and coexists with the roots of trees and shrubs. So, the majority of Greek mountains hide truffles on their soil.
Truffle is a very special natural product and that's why it requires special handling and careful use.
Nature Blessed® after 2 years of research and experimentation in collaboration with technologists and chefs, has managed to find the right proportion and give to the consumer audience, but also in catering, a range of products that excel in quality and taste.
The aroma and flavor of truffle in oil form, enrich the natural aromas of the extra virgin olive oil as well as of the excellent sesame oil.
VARIETIES OF CONDIMENTS WITH BLACK TRUFFLE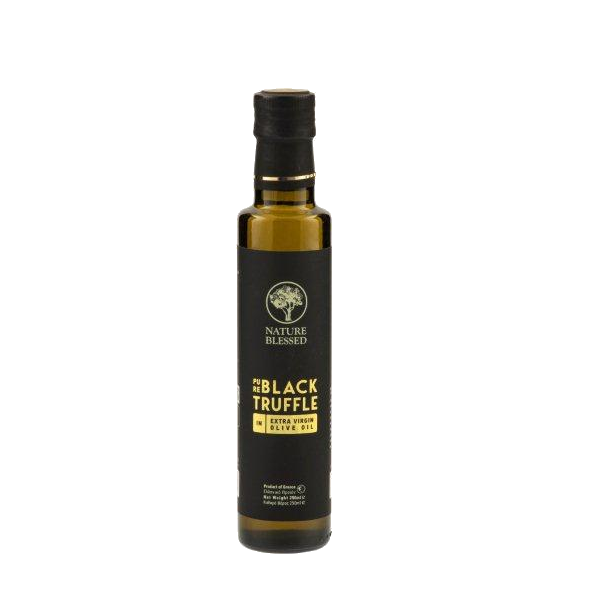 Extra virgin olive oil with black truffle
A few drops are enough to flavor your food. Use it at the end (and not during cooking) to enrich aroma and taste. Ideal for risotto, potatoes, pasta and meat with white and red sauces.
Excellent sesame oil with black truffle
Its golden yellow color highlights its excellent quality. The aroma and the taste of truffles blend together with sesame oil for the first time, and the combination exceeds all taste expectations.
Flavor and give a special tone to all the dishes of Arabic, Indian, Oriental and of course Greek cuisine!