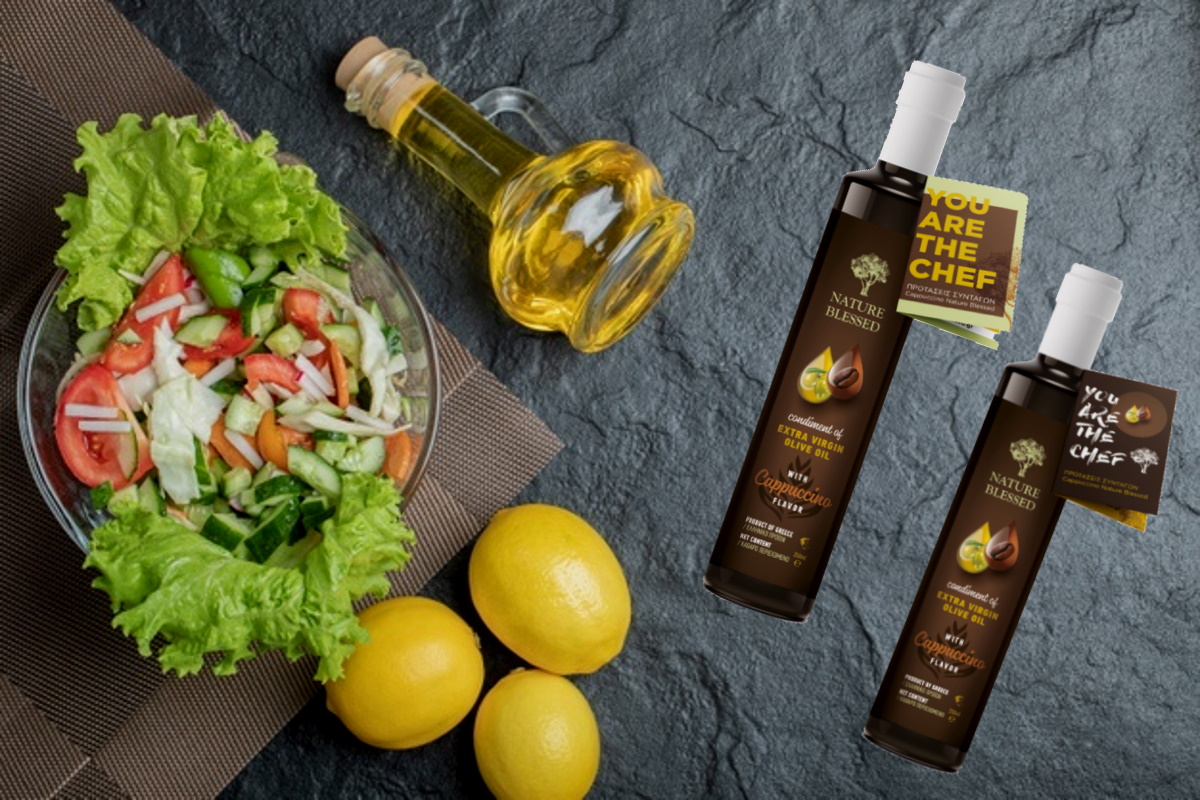 CONDIMENT EXTRA VIRGIN OLIVE OIL CAPPUCCINO
The flavor of Cappuccino in extra virgin olive oil, is a unique "seal product of Nature Blessed®. It combines a range of product innovations and unique quality features.
We chose the best indigenous varieties of extra virgin olive oil, combining harmoniously with the coffee blend.
The latest and characteristic delightful touch gives Vanilla from  Madagascar who is the qualitative best and more expensive ones that are produced worldwide.
Cappuccino condiment in EVOO is a unique product that we launched lately in the market.
It is blended perfectly with homemade recipes and flavors, giving also a different touch in pastry and bartending.
Production: VIPE Sindos, Central Macedonia, Greece.
Shelf life: 12 months
Conditions or storage mode: Keep away from the sun, in a dark and cool place. After opening the package, it is kept under the same storage conditions.
Ideal for marinating meat, poultry, and hunting, gives a smoky flavor and aftertaste nuts of nuts
A few drops on dishes with varieties of sausages and cheeses give tones unprecedented.
Necessary in all red sauces.
For light fryings like that of eggs and omelet.
Replaces the oily element in the cakes in Muffins, Brownies, and Blondies.
Highlights the glazing in ice creams and the smoothies.
Makes all coffee beverages, hot and cold even more delicious (reinforced coffee)
It is definitely unique for all cocktails with extra virgin olive oil.
The materials used for its preparation are:
Extra virgin olive oil
Coffee beans
Madagascar vanilla (lobes)
Suitable also for: vegetarians and vegans