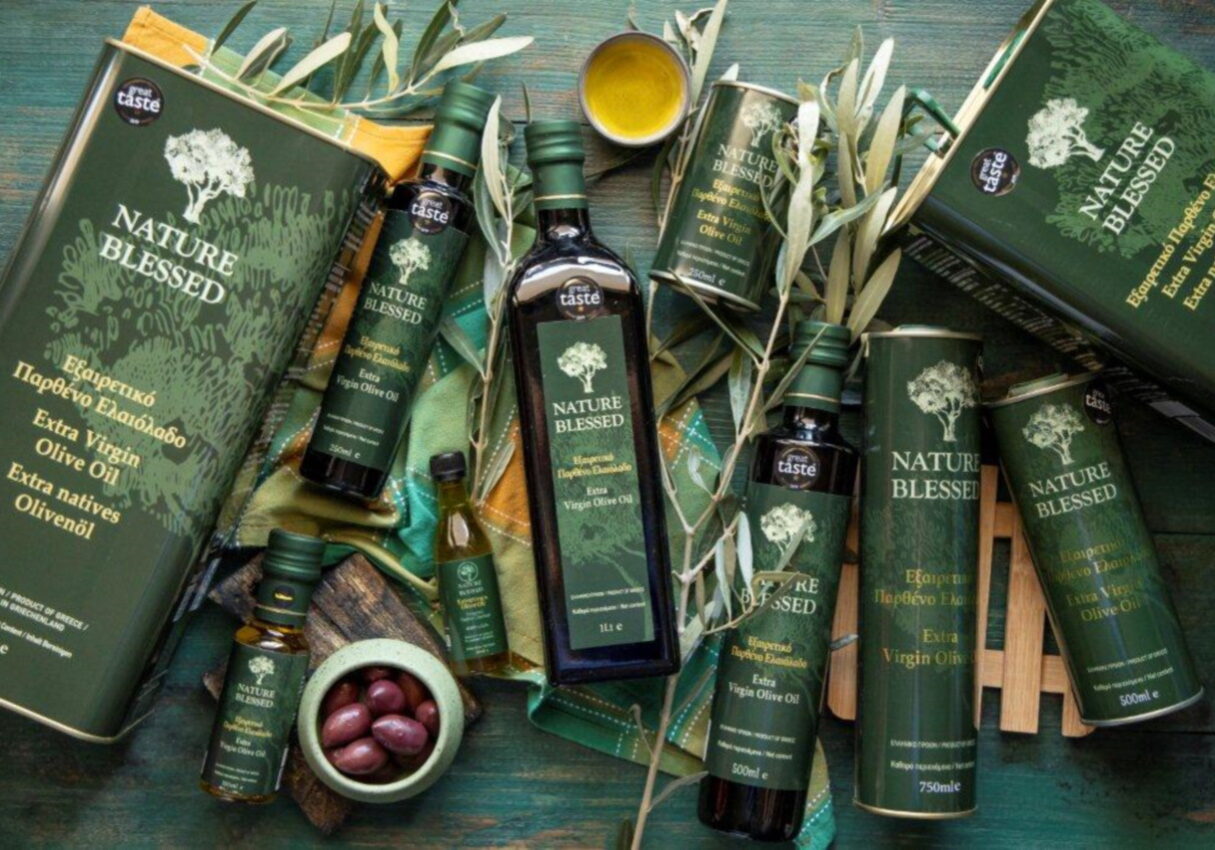 'Nature Blessed' ... are the two words that sum up our effort to capture and bottle the essential aromas of Mediterranean olive oil.
Going back in time to 2012, as a result of our mother's love for the olive trees and the land in which she grew up, sparks the idea to involve in the production of unique products from olive this blessed fruit, resulting in the creation of a refined, low-acid extra virgin olive oil. Three years later we substantiate by winning the highest distinction in an extra virgin olive oil, at the first international competition and exhibition in Athens, Greece for its quality and taste.
Once produced, our extra virgin olive oil is filtered to remove olive residue and keep it transparent. The olive oil is then stored in stainless steel tanks with the addition of nitrogen to prevent oxidation and under controlled conditions (ambient temperature and humidity). Like an expert in the manufacture of wines, our expert evaluates the different varieties and distinguishes the monovarietal and multi-variety which will offer the excellent in organoleptic characteristics.
All our products follow a certified production process, standardization storage and our know-how resulting their availability with fidelity and safety in domestic and foreign markets.
Nature Blessed Extra Virgin Olive oil, has received a health claim certification, from the National and Kapodistrian University of Athens, according to which the oil belongs to the category of extra virgin olive oils that protect against the oxidation of blood lipids according to regulation 432/2012 of the European union.
Acidity ≥ 0.2%
Nature Blessed is a high-quality Extra Virgin Olive Oil that can be used in any dish giving a unique taste pleasure. It is an integral part of Mediterranean cuisine and culture. It can be used raw in salads, cooked meals as well as in refined dishes.
Variety Koroneiki of Crete